Welcome!
We're a full-service small animal veterinary hospital providing quality medical care to four-legged family members
Our clinic is conveniently located off Shore Drive in Virginia Beach, just minutes away from Hilltop, Great Neck, Bayside, and Chic's Beach
Patient Information
Request an Appointment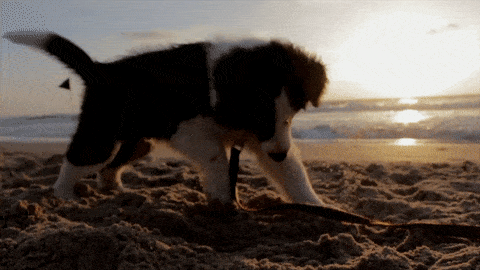 Welcome!
We're a full-service small animal veterinary hospital providing quality medical care to four-legged family members.
Our clinic is conveniently located off Shore Drive in Virginia Beach, just minutes away from Hilltop, Great Neck, Bayside, and Chic's Beach
From the moment you meet us, you'll find that we take pride in what we do, providing the highest quality medicine and compassionate care for all companion animals. We strive to maintain state-of-the-art equipment for veterinary diagnostic and therapeutic use, and we create a warm, welcoming environment for your pet's comfort.
Our well-trained veterinary staff is dedicated to the welfare of every creature we treat, as well as continuing education for pet owners and staff alike. Now that you have made our acquaintance, don't stop here…
explore our website to learn more about us and what we do I took my pet Ace M to Great Neck Veterinary Clinic; the experience was excellent. The staff and Veterinarian were very kind and professional. I will definitely keep sending my fury baby back for his needs. A big THANK YOU to the staff. I really felt comfortable and knew my Ace was safe in their hands.😊Erma W
Jean Greathouse
16:23 14 Nov 18
Kind and caring doctors and staff. Everyone took such great care of my golden retriever "Halo".
Pat Riggs
01:33 09 Oct 18
I had an excellent experience at Great Neck Vet Clinic. The staff was great and Dr. McHugh was terrific. She was personable and engaging. I didn't feel rushed and my animal was treated with care and has since recovered.
Shane Abell
12:16 14 Aug 18
I highly recommend Great Neck Vets. The staff are helpful and knowledgeable. They are always ready to help and kind to the patients. My dog loves it there.
Mollie Odehnal
15:13 07 Aug 18
Took great care of our Dog on short notice when on vacation. Doctors and staff were wonderful. Wish they were closer. They would be our permanent Vet.
Don't change a thing. Awesome caring docs, loving, caring staff. I can't say enough positive comments for your practice. From the care our departed Lacey to the love and care for Willow as if she was your own. Thank you.
Lorrie Tobin
16:32 20 Jul 18
I have appreciated the level of care my dog has received here over the past few years. They are attentive to his needs, and they are accommodating to his anxious tendencies.
Our dog wags her tail from the minute we arrive to when we drive away. Dr. Hollowell & her team of doctors and incredibly staff each are exceptional in their knowledge and care. In addition When our dog unexpectedly needed ACL surgery they knew exactly where to send us where our dog received a perfect operation. We've been clients for 15 years and highly recommend.
Cynthia Kramer
15:31 09 Jun 18
The staff and Dr. Hollowell were great !! They were able to see Duke on short notice and had him feeling better in no time, for this I am extremely grateful.
Eric Washburn
14:45 25 May 18
This place is incredible. I brought my 15 yr old dog, Ginger, there until her passing, 7 years ago. She was very sick and the way they handled the whole affair was personal, giving and caring. The staff and doctors were remarkable and they even sent us a sympathy card with all employees personal signatures & comments. The year before Ginger past she gave birth. It was the only liter she ever had & she was 14 yrs old. She had 2 girls, Chloe & Tuaca. They have been to Great Neck Vet. only, with Dr. Gale. She is fabulous. Gentle but firm all in one. Recently I and several others rescued a dog that was running loose in the middle of a very busy Shore Dr. We rushed this animal in the office and they immediately attended the needs of the animal until he was stable enough for the SPCA to pick him up. We explained the situation to them & i expected them to ask who was going to pay for the visit. THEY NEVER DID. THEY SAVED THIS ANIMALS LIFE WITHOUT COMPENSATION. This was an exhausting, emotional, & frustrating event made better by the kindness & generosity of Great Neck Veterinary. Thank You All over & over again. 🌟🌟🌟🌟🌟🌟🌟🌟🌟🌟 10 stars
Valentine Wendy
01:57 08 May 18
I would highly recommend this veterinary office. I have a puppy and everyone was so friendly and reassuring during her first visit. They took there time with us and made us feel like we were their only patient for the day. The prices were very reasonable.
Michelle Voigtsberger
20:50 02 May 18
We have been going to Great Neck Vet for 12 years with our 4 Havanese fur babies. We have always been impressed. They are very professional and nice. We highly recommend them.
Jan Lebow
14:11 18 Apr 18
Everyone at Great Neck Vet is so caring! They always have my dog's best interest in mind and are so patient with her anxiety. They make vet visits so much easier!
Michelle Maples
14:22 06 Apr 18
Excellent pet care. They have demonstrated competence and compassion for my pets at all times. I have used them to care for my Yorkie dogs since 1997 and will continue to do so. Excellent, caring folks!
Robert Perry
15:15 28 Mar 18
When Max, our beautiful orange tabby cat, got sick, our veterinarian did everything she could to identify the problem and put him on the road to recovery. There was genuine concern on her face and the staff reflected that attitude as well. She accurately identified and effectively treated the root cause of Max's illness. To our delight, our precious Max fully recovered. It was a joyous day when my husband and I put him in his carrier to return home to enjoy life with us and his cat family. I highly recommend Great Neck Veterinary; a clinic that truly cares.
Devorah Elstein
00:18 05 Jan 18
Great Neck Veterinary Clinic
2248 Ebb Tide Road
Virginia Beach, VA 23451