Welcome!
We're a full-service small animal veterinary hospital providing quality medical care to four-legged family members
Our clinic is conveniently located off Shore Drive in Virginia Beach, just minutes away from Hilltop, Great Neck, Bayside, and Chic's Beach
Patient Information
Book an Appointment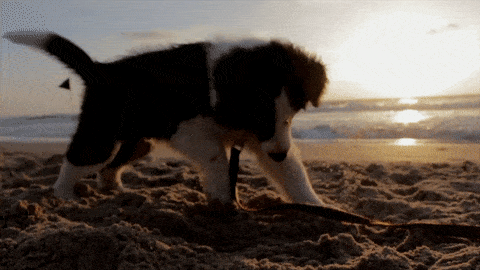 Welcome!
We're a full-service small animal veterinary hospital providing quality medical care to four-legged family members.
Our clinic is conveniently located off Shore Drive in Virginia Beach, just minutes away from Hilltop, Great Neck, Bayside, and Chic's Beach
From the moment you meet us, you'll find that we take pride in what we do, providing the highest quality medicine and compassionate care for all companion animals. We strive to maintain state-of-the-art equipment for veterinary diagnostic and therapeutic use, and we create a warm, welcoming environment for your pet's comfort.
Our well-trained veterinary staff is dedicated to the welfare of every creature we treat, as well as continuing education for pet owners and staff alike. Now that you have made our acquaintance, don't stop here…
explore our website to learn more about us and what we do I have been bringing my dogs and cats here for over 10 years and even dogs i foster and they are absolutely wonderful! Always so accommodating esp if there is an emergency and all of the vets and techs are wonderful! The front desk girls are the best too!!! 10 out of 10 for sure!!! We love Great Neck Vet!!!
Jennifer Gingrich
14:30 23 Sep 23
Dr. Abernethy has been my vet since he was an equine vet. I am impressed with the practice overall, but of course I love Dr. A. The practice has a great team that are kind, attentive, professional, and respect my holistic approach.
Kim Willis
00:21 20 Sep 23
My vet moved here from Hope Springs Vet, and thank you, thank you. A whole different experience, the other place had really deteriorated.The staff is warm and friendly, you don't wait and wait. If you have an appt, you get right in for your appointment. Not overlapping the bookings. The vibe & environment is so much better. I would probably follow my vet, Dr Hoffman, through the gates of hell, but fortunately didn't have too! She had been our vet since 2012. Love her!
Stephanie Walton
06:41 11 Sep 23
Everyone there is always professional and polite! My dog loves everyone there. He's never stressed. Thank you!
Pearl Beamer
14:32 02 Sep 23
We are not from the area, but have used this clinic while on vacation a few times. I would highly recommend this clinic. The staff is great and facility is clean.
Jordan Eberly
20:28 03 Aug 23
Great caring vet that takes financial expenses into consideration when suggesting treatment methods. Definitely felt confident in their care.
Chrissy Amerman
14:26 16 Jul 23
Absolutely fantastic! I've tried many vets in the area and was not thrilled. Somehow this practice has managed to put together a staff of superstars that absolutely love animals and are highly skilled and efficient. They are kind, practical and go above and beyond EVERY time.
Martian Port Authority
22:47 30 Jun 23
I have yet to be in need of critical vet car, all of my visits are for maintenance or minor issues (ear infection etc). However, when we are in the office I feel like my animal is valued-they care for them as much as I do. Additionally, there is obvious joy amongst the staff. You walk in and you can't help but catch the good vibes. There is obvious harmony and a focus on work place culture.
I love this place so much that I'm bringing my pup back even though it's now a 40 minute drive from my new house. I tried taking her to another vet that was closer but Great Neck really set the bar high. Their office is clean and welcoming and their staff are always amazing.
Kristin Drellack
17:03 08 Mar 23
I'm a new client and finding a vet clinic is always hard. Not only did Dr. Lawson sit with me and went over all my concerns I had with my Titus. He also helped me find solutions and a plan for him. His staff are amazing and his vet tech was awesome.They did some research on places we can get a medication cheaper that always helps, because we all know how much that can be. So thank you Great Neck you guys are amazing!!!!
Elineth Maynard
03:42 24 Jan 23
We can not recommend Great Neck vet enough. When our dog Smokey wasn't himself they got us in same day and Dr. Larsen was so kind and took such good care of our dog. The staff is so friendly too! Even though it's a 30 min drive we won't be going anywhere else! Truly the first vet we have gone to who I felt actually cared and wasn't all about the money.
Megan Johnson
18:33 24 Dec 22
They were wonderful! I have an elderly dog who is very fearful of going to the Vet. I switched Vets for various reasons. My dog was initially fearful but they were so good with her and she actually became relaxed and even had her tail up for a moment. What amazed me the most is the doctor did not insist on doing any procedures which really gained the trust from my dog. I am so glad I switched as I can tell my dog will have the best care!
Tracy Sawyer
11:40 14 Nov 22
I'm a new client and I'm blown away with how amazing this practice is. Not only did they give us answers about my Yennefer but they helped with her prescription food. Dr Cat and Dr Abernethy are amazing doctors who really care about the pets they see and the people who care for them. I'll be taking my babies here for life.
We have been going to this clinic for over 30 years and have been very happy with their service. They are kind and dedicated and care for their patients.
Fritz Brothers
15:05 29 Aug 22
They were the only vet in the area I could find that would take an emergency walk-in so I'm thankful to have found them. It turned out to not be an emergency but they took great care of my cat and better safe than sorry!
They have urgent care hours that won't cost you an arm n leg. The staff is kind and helpful. I highly recommend this vet for all your fur babies needs!!
Theresa Marie
19:14 04 Jul 22
Abernathy is a great Vet. He's greatly improved Gatsby & Tipsy's lives.Thank you guys! We are blessed to have your practice 😀
Neil Akkor
23:34 29 Jun 22
I rarely give reviews online. In this instance it's warranted. Great Neck Veterinary Clinic is amazing. They saved my Labrador's life after she ingested gum. The staff, doctors and techs were a trauma team working like a machine. I've spent 32 years in EMS and practiced law for 18 years, they were as good as the finest emergency room. They stabilized her for transport to a 24 hour animal hospital and educated me for what to expect. My family and I are forever in their debt for saving Letty's life. They are a credit to helping people and providing care to sick and injured animals. Below is a picture of picking Letty up last night to take her home from being discharged after 3 days in the animal hospital.
Christopher Jacobs
14:42 26 Jun 22
The staff was all so friendly and helpful! I was so worried about my cat, Little Foot. I felt 100% comfortable that he was going to be okay as soon as we arrived at Greak Neck Vet. They were able to accept us late in the day even while they were incredibly busy helping other pets. Everyone was so kind, patient and informative. Little Foot was having difficulty breathing and loosing interest in food. After being seen, he was diagnosed with an upper respiratory infection. He was given an IV for hydration, an antibiotic and some eye drops to take home. They gave me support and advice on how to keep him hydrated and administer the drops. He's been eating and staying hydrated since we got home. In two days he is definitely on the mend. He is walking around again, eating, and full of love. I can't thank everyone enough for helping our baby! I am so relieved to see him getting back to normal. I am looking forward to his follow up visit and bringing my other pets in soon for a check up. Thank you again!
Angela Fava
15:58 19 Jun 22
I absolutely love it here my dog was very sick and couldn't get him in the anywhere. Even our vet. I understand everywhere is short staff but the moment I called I can hear it in their voice they cared. They listened to me and got me in right away. Turns out my, my baby was sick and had to be put down. They helped my dog out in every way they can. Very Sympathetic . Everyone was so friendly and understanding. Thank you so much everyone there
Kimberly Ferland
22:42 01 Jun 22
They managed to get my Weezie, same day for an urgent need even though their urgent care team was off and we aren't established patients. The "no fear" Deal they've got going is cool. Instead of putting my dog up on the scary exam table they came right in and got on his level to do the exam. He felt so comfortable
Dixie Kate Naas
10:59 05 May 22
From the moment we stepped through the door, my experience, and my dog's experience was nothing but wonderful and amazingly positive. My dog is usually stressed and afraid at other vets. Joy was awesome! She commented that his tail didn't stop wagging. I saw Dr. Hope Valentine and she is trained in Chinese medicine. Several other vets said to put my dog down. Dr. Valentine sent me home with antibiotics and fluid to flush his kidneys, as well as a plan, but most importantly a positive attitude and HOPE. She really is Dr. Hope! She performed acupuncture on my dog that day. She also told me all the foods to get and to feed him. Everything about Great Neck Vet was totally positive and 180 degrees opposite of my experiences at my now former vet's office. I really can't say enough compliments about all the staff there!
Kathy Dungan
21:49 04 Apr 22
We just moved into the area and my dog ended up getting sick, after calling many places I found this clinic and they were able to get us in the urgent care that day! Very nice and polite all the way around! One thing that really made an impression on me was that they asked my budget so they knew what to prioritize. I really appreciated that! They fixed my baby up and sent us home with some medicine $200 cheaper than the number I gave them! This will be our new clinic and I'm grateful that I found them! I can't thank them enough for getting us in and keeping our treatment under budget!
Alyssa Quesnell
20:57 17 Mar 22
This vet has seen 2 of my dogs on emergency basis quickly. They are so organized and friendly there. Small quaint vet. Everyone is nice and personable. Love Dr. Abernathy & Jenna!
The staff and doctors are very friendly and caring. We had an emergency with our Furbaby and they took great care of him and helped us feel at ease. We just moved to the area and now have found our new vet. We really appreciate them taking care of our little guy.
WOW!! I cannot thank this clinic enough for agreeing to see my 14-year-old Yorkshire terrier tonight! My dog, Roxie, had an actively bleeding open sore, which ended up being a medical emergency (!!) When I came home from work, I was frantic, trying to call as many offices as I could (so I could avoid the hefty blue pearl emergency bill), and the other three vet clinics I called said they had absolutely no availability and basically acted like they didn't care. When I called this office, the receptionist immediately said, come on in! It felt nice to talk to someone on the phone who actually cared and was willing to see a dog who wasn't already their patient. I am so incredibly thankful to this veterinary office for taking in my old sweet girl and even performing the surgery she needed that very night. I really cannot recommend this veterinary clinic enough. Thank you all a million! My sweet old pup may not be happy right now after surgery, but she certainly is in a lot less pain than she was before. Thank you, Great Neck Veterinary Clinic! You have such a wonderful veterinarian and veterinary staff. Thank you for treating Roxie tonight ❤️
Michaela Cotton
04:38 22 Feb 22
Called around for an hour trying to find somewhere to get my pup in around 8:30 at night, finally tried here and we got there and were out within the hour. They were so amazing and kind to both me and my puppy as I was crying my eyes out waiting for him. Highly recommend and am forever grateful for women that helped us out.
Claire Kinsey
12:40 17 Feb 22
My pup loves her vet clinic. So do I!Great Neck Vet is convenient, efficient, and professional as well as caring.
Debra Defoor
16:07 27 Jan 22
I was extremely thankful that Great Neck was able to see my cat within 30 minutes of calling. They were the only vet within a 40 mile radius that had emergency appts and when he needed a follow up appt the next day, they were able to accommodate that as well. Thanks to the awesome front desk and veterinary staff, our boy is feeling back to his old self again.
Lauren Carden
18:37 11 Jan 22
They were very reassuring and patient in answering all of my questions. My first and only experience with them so far is unfortunately an emergency situation with my puppy, however, everyone was AH-MAZING. I was able to call when they opened and got an exam AND surgery scheduled the same day. The techs were great with Jameson and the vet called to give me an update and quick run-down when Jameson got out of surgery. Again, this is my first experience with Great Neck, as well as my sweet boy having surgery like this. I've called just about everyday with additional questions / help with getting Jameson to take his medication and Jenna has been really helpful. I cannot say enough how thankful I am and grateful for them to take such great care of my sweet boy and be so kind to me in the process while I was a mess and scared.
Ashley Bracken
15:14 06 Jan 22
Had to take my kitty in to the Urgent Care because her left eye was swollen and pink and they got us in immediately to get her seen. Explained the pricing up front and did a thorough exam to determine the cause and gave us meds for her. Also made some suggestions to help the chubby girl lose some pounds which she really needs. Thanks so much!
Ryan Adams
14:48 02 Jan 22
Everyone was very kind. They took great care of King and were very friendly. I was very impressed with my experience. I know that King is in good hands when he is there.
Rhonda Mantzey
15:42 20 Nov 21
I am grateful to have found Great Neck Vet for my cat Kitty Bear. Kitty Bear had sudden G.I upset last week and into this week and the staff and doctors have been very patient and caring with Kitty Bear. I also appreciate how they explained what was going on and what the options were for him so that he got feeling better quicker and we all benefited in the long run. Setting the intention Kitty Bear is on the road to excellent health and a happy G.I. today. Thank to all the staff at Great Neck Vet ~ Elizabeth and Kitty Bear
Elizabeth Tripp
16:08 06 Nov 21
I saw Great Neck recommended on a Facebook chat and called that day to see if I could get my dachshund, Barbie, in to have her mouth looked at as her face was slightly swollen. They saw her that day. I cannot express how incredibly kind and professional their staff is! They were so sweet with Barbie - every single person has been so sweet. Barbie had dental surgery and they called prior, during and after to update and check on her. Their prices are very, very good - especially for the quality of care. I cannot say enough positive things about them.
Danielle Emerson
13:50 01 Oct 21
We were seen the same day and given a physical exam and blood tests. I felt the staff was excellent. I also appreciated their thoughtful follow up call.
Karen Bogdan
12:54 28 Sep 21
Highly recommend!!! If you want a vet that ACTUALLY cares about your pup, call this facility!!! We had a dog in our care that got a superficial cut on the top of his foot . Although superficial, we knew he needed a professional to clean the cut and glue it. After reaching out to multiple vets and explaining our situation and being denied multiple times, we reached out to great neck and they were willing and ready to help us in the matter of 30 minutes . I am so thankful for them and how kind and helpful they were !
Danielle Stewart
20:23 10 Sep 21
Always awesome. Dr Lottinville has helped us out so much. Staff is always friendly and animals are quite happy to be there.
Jessica Sadler
22:04 09 Sep 21
Love the staff. Extremely friendly. Answered all questions and Dr. J VERY Informative.
Ruth Dejesus
20:40 09 Sep 21
We were thrilled with our experience at GN Vet! Everyone was so friendly. The technician (physician's assistant) was SO knowledgeable and helpful. I only wish I had gotten her name! Dr. Braer was also wonderful- of course very knowledgeable and a great bedside manner. I love how it feels like a small operation and not a "factory", and that they allow in-person visits and are not still curbside only. So happy we found this vet for our pups!
Shauna Kale
12:49 09 Aug 21
The entire staff at Great Neck Vet Clinic have been nothing but wonderful since our first emergency work-in visit. Everybody has been friendly, quick acting, informative, and professional. Dr. Braer has seen my cat for work-in appointments twice now and both times has been amazing to work with, I always leave happy, well-informed, and with a healthy and grateful fur baby. If you want to ensure you take your fur kids somewhere you can trust, definitely check them out. You won't regret it!
Leah Wingfield
20:21 27 Jul 21
I was recommended by a friend. I was hesitant because the office is a bit farther than I would prefer. However, I fell in love with them upon my pups first visit. My dog was fearful and hesitant. The tech took extra time to try to make us comfortable. They were very knowledgeable and patient. Since then we've seen 2 different vets. I was very pleased with both of them. My second visit they ran a few minutes behind because the vet had an emergency csection. The tech made sure to keep me updated as my time is also valuable. Even tho the vet was 10 mins late, they kept me updated. By far one of the best offices I've had the pleasure of patronizing.
Absolutely amazing people who helped out my best friend and her most beloved fur friend. She has very intense PTSD and they let us have a whole separate room to be in and wait, which was so incredibly kind. While so many people judge homelessness and make horrific assumptions, they were nothing but sweet and kind and calm and patient with her anxiety and inevitable panic attack during the process of being seen in an emergency situation. We were kept up to date during every single step of the process, and Nichole even brought her food and water and tissues, she really couldn't have been more compassionate. The head vet, whose name I've unfortunately forgotten, came in and spoke with us at length and even checked on her ears and teeth, going above and beyond to go over every detail of her health in addition, just to help calm my friend and let her know that her dog was in great health and obviously very well looked after, despite living outside. They offered so much assistance and made plans for future care without judgment or shame about her life circumstances, and I couldn't be more impressed at their empathy and professionalism.The ONLY complaint I had was the extreme difficulty of parking, which sounds like it's mostly due to work the city is doing nearby, but I had to circle the block about eight times before I could finally find a place to park and that alone is my singular complaint.They really were amazing, and even my own vet makes us wait outside during the pandemic so I cannot begin to explain how much this care was deeply, deeply appreciated. Had we sat outside to wait for results during tropical storm Elsa it would have been far more traumatic, but allowing us a single room where she could hear what was happening was one of the kindest acts I've seen in a very long time, as I'm sure they had to sterilize it afterwards between people and pets, and I just wanted them to know how greatly it was appreciated. I shall forever recommend your clinic due to this show of magnificent professionalism and kindness.
Everything was wonderful very helpful. thank you so much for taking care of my puppy, i received the photo and card as well very kind. THANK YOU!
Matt Summs
15:31 12 Jul 21
Great customer service and quality pet healthcare. It is a bit pricey/expensive in this area but cheaper than animal hospitals or pet ER of course. Staff was always very friendly and helpful, very kind to me and my weenie dogs.
Hilary Tshirlig
15:54 10 Jul 21
Great Neck Vet is awesome! They take amazing care of my Mr.Tux!
PEYTON BUTLER
01:09 09 Jul 21
We've been taking our dog Rex to Great Neck Vet for the past year and a half and we can't imagine going anywhere else. They take such great care of our pup and are incredibly responsive any time I call with a question or need to schedule a visit. We've had nothing but wonderful interactions with their vets, techs and front desk staff. Our pup is healthy and happy thanks to their incredible team.
The front desk staff and doctors/nurses are awesome. I have been going here for years and have been happy. I am finally transferring because after alot of research I have found that the prices here are crazy high. 🙁
Alison Norris
19:16 12 Jan 21
We are new to the family, and I cannot say enough about how wonderful a place this is.They treated myself and my dog was such kindness. everyone I have interacted with there is wonderful. My dog got the care she needed and wasn't scared at all. She loves it and so do I.We have found our vet for life!
Carole Ellis
19:51 24 Dec 20
I am new to the area. Great Neck saw my sick pup within 24 hours. Prompt and caring service. Follow up phone check the next day. I have found my local vet!
Kathleen Honeycutt
15:02 02 Dec 20
It was a good experience. I called Sunday and left a voicemail about my cat's health issue and, someone from the office called me Monday morning and set up an appointment for Monday evening. It was a quick turnaround. The actual appointment went smoothly, and the veterinarian, Dr. Hollowell, communicated effectively with me regarding the treatment plan for my pet.
LaVoreen McPherson
05:50 30 Oct 20
Agreed to see my dog the day of call - due to an emergency. Staff were friendly, responsive and now, two days later, my dog appears to be feeling much better. I highly recommend Great Neck Vet Clinic!
Victoria Fisher
16:11 29 Oct 20
Very professional and empathetic to the needs of my dog. Came up with a treatment plan and explained everything. I'm very pleased with the service received.
After years of driving over 30 minutes to a very big named practice in our area we decided to switch to Great Neck Vet, just a few doors down from our home. I cannot say enough nice things. Their process is so much more efficient with checking in given covid and everyone has been so kind. After our first appointment we got a hand written card from our new doctor and a follow up call. So personable! We're touched by the care our old girl gets now. Finally also getting her medications via shots which we asked for for years at our other practice. Thanks so much!
Courtney O'Neill
12:18 18 Sep 20
Great Neck Vet has taken great care of our new puppy! We've worked with several different vets at the practice and each doctor took plenty of time to talk to us about our concerns and answer any questions. Not only are the doctors great, but the entire staff is fantastic to work with. Happy we found them!
Lauren Brown
15:09 28 Aug 20
Had the BEST experience @ Great Neck V.C. It was my pets 1st appt. due to not feeling well. They were able to see him within a few days. I was super impressed when I checked in via phone how detailed their questions and concern was for my dog Ozzy. There was very little to almost NO wait period. Everything flowed from check in to check out. Dr. Lottinville was very personable and caring. I received a personal message the following Mon. checking on Ozzy then received a card and picture of my pet by mail when I came home from work!! They def. are ON TOP of things there and so friendly. I would def. trust them with my pets and refer anyone there! Great job guys!
Gingy Beach
22:13 24 Aug 20
There was excellent care for my cat, but also great care in safety for me and the employees. Very well done!
Tony Smouse
19:37 20 Aug 20
The providers and staff at Great Neck Veterinary Clinic simply amazing. I can think of no better place to bring my furry family members (meaning my pets, as opposed to some of my counterculture twenty-something relatives who prefer the back to nature au natural look! My tuxedo cat Socks is very nervous about vet's visits, but the staff always put him at ease and treats him with kid gloves. Highly recommended!
Jack Gately
16:43 20 Aug 20
We're new clients to Great Neck Veterinary and new puppy owners. The staff here has been very supportive and informative to let us know what we need, what to expect, and in our time of urgency when Bob ate a shoe! Top notch folks and service.
Scott Clements
19:55 12 Aug 20
Everyone was super nice. Quick and efficient. Gave great detail of what was happening with my dog. Found options for medication since my dog resist pills. Very happy!!! Thanks Brianna and Dr. Cromwell.
Scott Prunty
23:34 05 Aug 20
Fast service, booked the appointment on a Friday and was able to get my dog treatment. Thanks!
Miranda Booker
13:16 28 Jul 20
I recently moved to Virginia Beach and had to select a new vet. It's been stressful moving during COVID, however, Great Neck veterinary clinic made my dogs visit very easy during these crazy times and they were extremely pleasant. Although we are new to the area, we've used other vets in the past. GNVC was very professional, yet had a family feel to the visit. Highly recommend.
Susan Stacy
13:29 21 Jul 20
They went above and beyond to make my baby feel comfortable. They made me feel comfortable by discussing the breakdown of charges with me prior to any services rendered. It was great. Everyone was so nice. They sent my dog home with a goodie bag. Am going to be switching my other dog to this vet
Hannah Decleene
04:53 20 Jun 20
Whether it's just a check up, or a more complex issue they are the best when it comes to caring for the patient and owner.
Christie Bolls
14:38 29 May 20
I was super impressed with the obvious caring for my pup and responsiveness in helping with his issues. The doctor called me two different times to discuss his ailments and followed up with the sweetest handwritten note.
Dana Poole
23:32 09 May 20
I am in town for a short period of time and my dog was having seizures. This was a really stressful situation and I needed help. Great Neck was the closest vet I could find. Dr. Hofmeister and her staff were amazing! They got us in to the office right away (with great Social Distancing Procedures). I got follow up calls over the next two days to check on my dog and offer advice. I would highly recommend Dr. Hofmeister and Great Neck Veterinary Clinic!
matt keyser
20:02 01 May 20
Great clinic, and they really care about your pets needs. Very friendly staff.
Joseph Heinicke
21:26 09 Mar 20
I cannot think of any way for you to improve what I consider to be superior service. Dr. Hollowell and all the support workers are amazing. I feel you truly care about my Lucy and provide her the same quality of care you would afford to your own pet. Thank you for all you have done to help my and my little girl
Donna Reiss
23:50 06 Feb 20
I found the experience from making the appointment to the followup call from the doctor to be the best ever. Thank you Great Neck Veterinary Clinic.
RON Nussbaum
14:34 22 Jan 20
So professional. Truly care for our fur babies.... They Make you feel like you are important and answer any questions.
Bev Shore
17:33 18 Jan 20
We had just moved to Virginia Beach in May and during that time are elderly cats health deteriorated. We brought Mina to Great Neck Veterinary Clinic where they provided her with the best care and helped her cross the rainbow bridge. They made the whole process easier. They were kind and thorough. They even mailed a card a week later that had our cats paw print pressed on it.
Emery's Time Capsule
20:20 14 Jan 20
My wife and I always feel confident in the service and hospitality of the staff and vets at Great Neck Veterinary Clinic. We love their enthusiasm and visible joy for working with animals. Plus our dog, Yogi, loves all the treats they give him!
Michael Swiderski
14:24 17 Sep 19
I needed to see a Vet ASAP and their office was the only clinic with availability the same day, so I was very happy about that. The assistant and Vet both treated my cat and I with care! Their services are just what a pet owner is looking for in a clinic.
Brenda Dittemer
15:45 11 Sep 19
One of the most caring veterinary clinics I've ever visited. Everyone was wonderful!
Becky Hinton
13:49 01 Sep 19
Great folks, 10 yrs ago I used them and after moving back into the area I'm using them again for my 2 dogs. V accommodating, informative, and courteous
Thomas Herrick
15:18 18 Aug 19
We tried this office because of it's great reviews. So glad we did! They were so sweet to our little fur baby. Made a huge deal out of him. Made him and us feel so valued. They spent SO MUCH time with us teaching us how to provide the best care. We were not just another client. They showed him around the office to acclimate him so he wouldn't be scared. He LOVED the treats. We cant wait to go back and neither can our baby.
Allison Grob
13:27 14 Jun 19
Thanks for taking great care of Ziva GNVC....she is back to her old silly self. Love GNVC and the care they give. They always treat our fur babies like THEIR babies.
Jo Dee McNair
08:49 13 Jun 19
It was the best decision I ever made switching to Great Neck Veterinary Clinic! I rescued a Pomeranian (Skyler) from South Korea and he is extremely fearful which causes him to be aggressive. Everyone at GNV is so understanding and they are working with me to come up with a plan so Skyler's anxiety is reduced. All the staff and doctors there are the best!
While my tuxedo cat Socks is always a bit anxious about having his nails trimmed, the staff at Great Neck Veterinary Clinic handles him in a kind, caring and loving manner as if he was their own feisty fur child. Thank you for always being so kind to both pet and owner alike!
john gately
13:22 21 May 19
Very friendly people right off of great neck rd but the all natural treats they sold to my mom for her cats was a complete RIP off 37$there and 13 at pets mart
steve novak
15:36 08 Apr 19
Our first visit was really wonderful. The staff obviously adore pets and show each animal a lot of love throughout the visit. The assistant and the vet were confident and easy to talk to about my concerns and questions. I am happy with my choice in providers
Melissa McCormack
02:38 10 Jan 19
I have had them as my dog vet for 20 years. We have used them for my one dog (passed away) and the other one (5 months). We really love the staff and veterinarians here. They are always on time, thoughtful, and kind. Thank you so much for your kindness and thought to my family and dogs! Bet vet in Virginia!
Pineapple Mads44 PM
00:47 06 Jan 19
A small veterinary clinic where your pet gets good attention. They spent over an hour with us just looking over my dog's problems, talking with us about solutions. Good communication skills and caring staff
lynn hunter
03:06 12 Dec 18
I highly recommend Great Neck Veterinary Clinic. My Dog "Meadow" has been a patient there since she was a pup..she will be 4 in in April. Recently she ate something toxic and it immediately effected her liver and her body was was shutting down. They kept Meadow there and went right to work..if not for there immediate attention to Meadow I TRULY believe I would have lost her..she was hospitalized for a couple of days after for fluids but the initial compassion and knowledge of The Great Neck team are her angels..Thank you for everything🙏🙏
Terri Gunter
04:38 07 Dec 18
Our dog received great care while we lived in Virginia Beach. We moved to California two years ago and we recently needed a signed copy of our dog's vaccines for an upcoming move to Hawaii. Great Neck Veterinary promptly responded to our request and sent the signed vaccines. Great customer service even two years later.
Blake Henderson
02:53 04 Dec 18
My pup was not feeling so well after consuming some bad things, I brought her in no question got her taken care of and gave me options to get her after hours care if necessary. The doc also gave me her card and told me to contact her personally if after hour care was needed so she could be in the loop with everything. As a business owner myself I know giving a client the option to contact anytime is a big deal. You can tell the doctors here don't just clock out, they are actively thinking about the care of your animal even when they are home. Highly recommended 5 stars. Staff very friendly !
Stephen Bouch
01:55 22 Nov 18
I took my pet Ace M to Great Neck Veterinary Clinic; the experience was excellent. The staff and Veterinarian were very kind and professional. I will definitely keep sending my fury baby back for his needs. A big THANK YOU to the staff. I really felt comfortable and knew my Ace was safe in their hands.😊Erma W
Jean Greathouse
16:23 14 Nov 18
Kind and caring doctors and staff. Everyone took such great care of my golden retriever "Halo".
Pat Riggs
01:33 09 Oct 18
I had an excellent experience at Great Neck Vet Clinic. The staff was great and Dr. McHugh was terrific. She was personable and engaging. I didn't feel rushed and my animal was treated with care and has since recovered.
Shane Abell
12:16 14 Aug 18
I highly recommend Great Neck Vets. The staff are helpful and knowledgeable. They are always ready to help and kind to the patients. My dog loves it there.
Mollie Odehnal
15:13 07 Aug 18
Took great care of our Dog on short notice when on vacation. Doctors and staff were wonderful. Wish they were closer. They would be our permanent Vet.
Don't change a thing. Awesome caring docs, loving, caring staff. I can't say enough positive comments for your practice. From the care our departed Lacey to the love and care for Willow as if she was your own. Thank you.
Lorrie Tobin
16:32 20 Jul 18
I have appreciated the level of care my dog has received here over the past few years. They are attentive to his needs, and they are accommodating to his anxious tendencies.
Our dog wags her tail from the minute we arrive to when we drive away. Dr. Hollowell & her team of doctors and incredibly staff each are exceptional in their knowledge and care. In addition When our dog unexpectedly needed ACL surgery they knew exactly where to send us where our dog received a perfect operation. We've been clients for 15 years and highly recommend.
Cynthia Kramer
15:31 09 Jun 18
The staff and Dr. Hollowell were great !! They were able to see Duke on short notice and had him feeling better in no time, for this I am extremely grateful.
Eric Washburn
14:45 25 May 18
This place is incredible. I brought my 15 yr old dog, Ginger, there until her passing, 7 years ago. She was very sick and the way they handled the whole affair was personal, giving and caring. The staff and doctors were remarkable and they even sent us a sympathy card with all employees personal signatures & comments. The year before Ginger past she gave birth. It was the only liter she ever had & she was 14 yrs old. She had 2 girls, Chloe & Tuaca. They have been to Great Neck Vet. only, with Dr. Gale. She is fabulous. Gentle but firm all in one. Recently I and several others rescued a dog that was running loose in the middle of a very busy Shore Dr. We rushed this animal in the office and they immediately attended the needs of the animal until he was stable enough for the SPCA to pick him up. We explained the situation to them & i expected them to ask who was going to pay for the visit. THEY NEVER DID. THEY SAVED THIS ANIMALS LIFE WITHOUT COMPENSATION. This was an exhausting, emotional, & frustrating event made better by the kindness & generosity of Great Neck Veterinary. Thank You All over & over again. 🌟🌟🌟🌟🌟🌟🌟🌟🌟🌟 10 stars