No matter what the situation, we are here to help.
Our DVM team is backed by over 75 years of veterinary medical expertise.
Great Neck Veterinary Clinic offers a fear-free experience for your pet. Fear Free veterinary visits seek to eliminate fear, anxiety, and stress, and create an experience that's better and safer for all involved, including pets, owners, and veterinary healthcare teams. In addition to providing general care and surgery, we also provide specialized care through the use of acupuncture and Class IV Laser Therapy.
Appointments are always recommended, but are not necessary for emergencies, nail trimming, blood draws, and expressing anal glands. It is easier than ever to connect with us by using our new app, PetDesk. You can request appointments, send us messages, get reminders, and more on any mobile device. Click the blue icon on the right of the screen for more information and to download.
Great Neck Veterinary Clinic is also proud to offer the services of our pet pharmacy. In order to obtain prescription refills, the patient must have received a physical exam and blood work within the past year.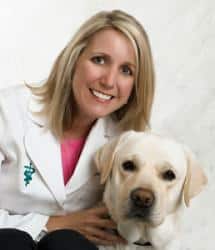 Dr. Blair Hollowell
Veterinarian
Dr. Blair Hollowell has practiced small animal veterinary medicine since 1998. In 2005 she moved to Virginia Beach to be near family and became the owner of Great Neck Vet. She and her husband, Todd, have three children. Dr. Hollowell enjoys spending as much time as possible with her lively and fun family.
Dr. Hollowell is certified in rehabilitative medicine and her other special practice interests include surgery and dentistry. Dr. Hollowell served as a member of the Virginia Beach SPCA Board and the Animal Control Advisory Council. She is a member of the American Veterinary Medical Association, American Feline Practitioners Association, and the International Association of Veterinary Pain Management. Currently she is the President of the South Hampton Roads Veterinary Medical Association. In her free time Dr. Hollowell can be found chasing her "fraidy" cat Stash or her two dogs, Frankie and Freddie. She also enjoys riding horses, sewing, boating and reading.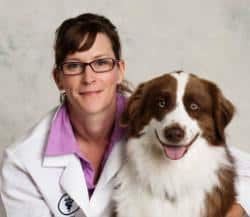 Dr. Cristi Salmon
Veterinarian
Dr. Cristi Salmon is from Blacksburg, Virginia. After receiving her bachelor's degree in Animal Science from Virginia Tech in 1998, Dr. Salmon spent several exciting years in Texas where she managed an equine breeding and training facility. Returning to Virginia Tech, Dr. Salmon received her veterinary degree in 2005 and practiced equine medicine in Texas where she specialized in equine lameness and performance quarter horse breeding before moving back to the East coast to practice small animal medicine. In 2013 Dr. Salmon joined Strawbridge Animal Care and brings an appreciation for consistent preventive care and good client communications. Dr. Salmon and husband, Pat, have one adorable daughter and have recently moved to Chesapeake, VA. Spending time with her family is Dr. Salmon's favorite thing to do when not working.
Dr. Gayle McHugh
Veterinarian
Dr. Gayle McHugh grew up in Pittsburgh, PA and has been an avid Steelers fan since. She completed her undergraduate degree at Penn State in 1993 and received her DVM degree at the University of Tennessee in 1997. Dr. McHugh has been practicing at Great Neck Veterinary Clinic since 2003. Dr. McHugh's interests include preventative medicine, surgery and seeing the challenge presented by nontraditional pets. Dr. McHugh and her husband share their home with their beautiful daughter Ava and two rescued Bengal cats.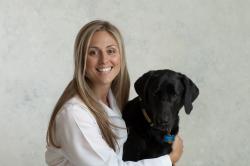 Dr. Leigh Hofmiester
Veterinarian
Dr. Leigh Hofmiester is originally from Atlanta, GA and has lived in many areas of the United States and the Caribbean. She joined Great Neck Veterinary Clinic in 2011. Dr. Hofmiester inherited her love for and commitment to veterinary medicine at a young age from her uncle who was a small animal veterinarian in the Atlanta area.
Dr. Hofmiester received her undergraduate degree in Animal & Veterinary Sciences from Clemson University in 2006 and her DVM from Ross University in 2010. She is particularly passionate about educating pet owners to ensure they provide the best care for their furry partners.
Dr. Hofmiester and her husband, Dan, have one daughter, Heidi. Together they enjoy runs through the state park with Bodie, one of their two black Labs, and relaxing at home with their Rottweiler, Chili, and cat named Samson.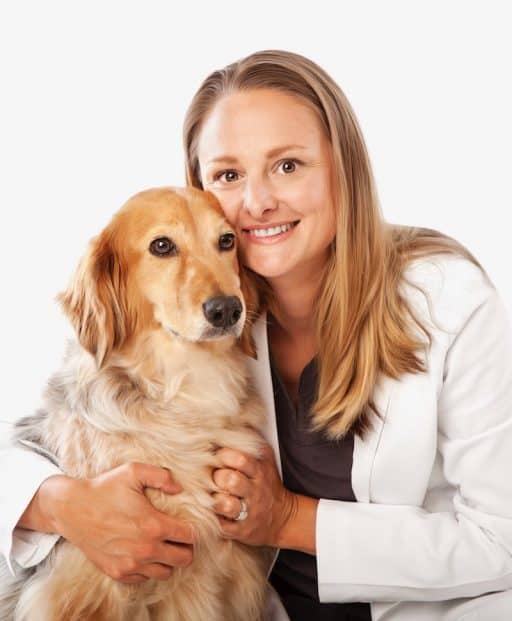 Dr. Katie Lottinville
Veterinarian